Infant Development Program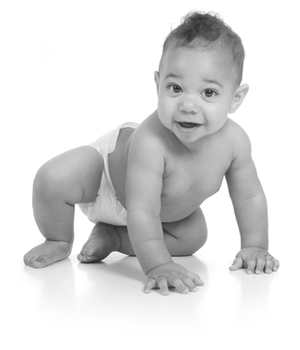 Interventions for children ages zero to three years old aim to promote loving parent-child relationships that enable families to optimize their child's development and participate in a full range of community activities. The Infant Development Program utilizes a comprehensive, multidisciplinary, and individualized treatment approach to foster the development of infants at risk of, or diagnosed with, disabilities. The core developmental domains targeted include; physical, cognitive, language and speech, psychosocial, and self help and feeding.
Parents are educated on how to promote their child's development during day-to-day activities, and supported to identify and respond to the child's unique characteristics, temperament, and communication signaling distress or the need for interaction. The parent-child interpersonal relationship is at the core of the Infant Development Program and parents are guided in the use of play as a vehicle for their child's learning.
Parent and Me Groups
Our groups are aimed at fostering a positive relationship between parents and their children ages 1 to 2 years old. These groups support parents to enhance their child's development through engaging and stimulating activities. Parents will learn a variety of techniques that they can utilize during everyday interactions with their child, including tools for promoting: social-emotional development, motor skills, communication, feeding, and managing behaviors. Groups are open to both first-time and seasoned parents and meet weekly for one-hour sessions.