Celebrating Two Decades of Service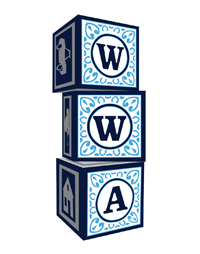 In December of 1997, Working With Autism (WWA) began as a small and unassuming agency. Initially WWA originated as simply an idea of supporting the growing number of families challenged by autism. Although uncertain of the company's impending growth, the intention was clear; to provide ample, high quality and reliable support for families affected by autism.
Our Evolution
Two decades later, WWA has evolved into a reputable clinic, providing a variety of services to many Southern California families, with funding sources including regional centers, school districts, and multiple insurance carriers. WWA has transitioned from traditional discrete trial training methodology to a developmentally based and empirically driven, client centered approach, utilizing applied behavioral analysis and constantly striving to remain up to date with effective research based interventions. Our programs have become increasingly diverse, in order to meet the varied levels of the autism spectrum disorder.
Our current team consists of a diverse range of expertise and credentials, including licensed psychologists, marriage and family therapists, and multiple board certified behavior analysts. WWA has grown to accommodate in home and school direct services, professional training, parent training, adaptive skills, and the PEERS social skills group. Looking forward, I am passionate about fulfilling my original intentions; and will continue to appreciate, support and foster the continuous growth of my team, while maintaining the superior standards of WWA services within the community.
Our Team »
Due to the pervasive pattern of deficit which often accompanies autism, our programs encompass a variety of functioning areas, including: speech and language skills, academic skills, cognitive skills, self-help skills, play skills, social skills, and appropriate regulation of behaviors. The DTT format, which allows for fast acquisition of skills, typically occurs in a one-on-one, highly structured setting. A discrete trial consists of an instruction, the child's response, and feedback related to that response. Initially, this may seem unnatural. As the child progresses through the program, however, instruction becomes more natural and less restrictive.
More About Our Program »
The professional development of our staff is a priority at Working With Autism. We strive to supervise individuals working towards their BCBA certification, by ensuring their success in passing the BCBA exam, as well as facilitating a successful application of these concepts within their Working With Autism intervention programs.
More About Our Training »
WWA prides itself on having a truly exceptional staff. We are always looking for motivated individuals who are interested in making a difference in a child's life. As a WWA team member, you would have the opportunity to work in an exciting and rewarding career. You would gain valuable knowledge and clinical experience in addition to having the opportunity to touch the lives of our truly unique and extraordinary clients.
About Employment Opportunities at WWA »