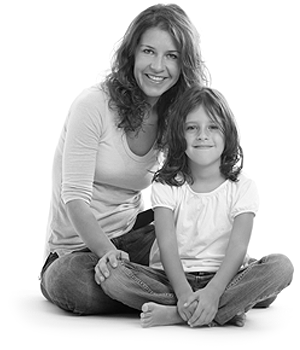 The WWA program is specialized for the age range and developmental level of each client. For children under 5 years of age, there is an emphasis on using play as a vehicle for learning while simultaneously implementing a structured formal Applied Behavior Analysis (ABA) program. Early Start programs promote the foundational skills necessary for children to communicate, socially engage, and become receptive learners. Discrete Trial Training is incorporated as needed, particularly for the development of learning-to-learn skills.
Programming for school age children places a greater emphasis on success across multiple settings and individuals, while facilitating the enhancement of self-help, social, cognitive, and communication skills. The goal of services during this phase is for the child to internalize the skills acquired in the process of intervention, in order to reduce reliance on adult facilitated support. The development of Adaptive Skills is also a primary target in order to promote independence and community integration.
The WWA program for adolescents is tailored to the unique needs of this population. The goal is to provide teens with the tools necessary to navigate the social challenges faced on a daily basis, and the coping skills necessary to maintain feelings of self-efficacy and well-being despite these difficulties. Adolescents are also further supported to develop age-appropriate self-care, domestic, community safety, and employment skills.
All interventions across the developmental span contain at their core a reductive component as well as a teaching component. The reductive component consists of using various behavioral strategies to reduce or eliminate maladaptive behaviors such as tantrums, self-stimulatory behaviors, unsafe behaviors, while teaching appropriate replacement behaviors. The teaching component consists of teaching appropriate and adaptive replacement behaviors. As children transition into adolescents, there is an emphasis on teaching self-management techniques to maintain appropriate behaviors.
The WWA program strives for a high level of parental involvement across all phases of therapy. Parents provide valuable insight into their child's strengths and needs and are an integral part of the behavioral intervention team. WWA's mission of helping your child's success is carried out through the use of developmentally appropriate programs, a focus on generalization of skills, parent participation, and the use of empirically supported ABA methodology.